THE DENTAL PLAQUE
After eating, if you do not brush, a deposit forms on the surface of the teeth called dental plaque. this, if not eliminated quickly (less than 12 hours), can be responsible for cavities and inflammatory gum problems (bleeding).
TARTAR
If dental plaque persists without cleaning, it mineralizes and turns into tartar. The latter is permanently encrusted on the teeth and even under the gums. Brushing is no longer sufficient and requires the intervention of the dentist to remove it by performing a scaling.
If the accumulation of tartar under the gum is significant or old, your dentist may offer you planing (cleaning and sanitizing the surface of the tooth roots under local anesthesia).
Brushing your teeth every day 3 times a day, after each meal, is essential for good oral hygiene, preventing the appareance of cavities and loosening problems.
Brushing alone can remove up to 50% of dental plaque. It is therefore essential not to neglect brushing, even after lunch.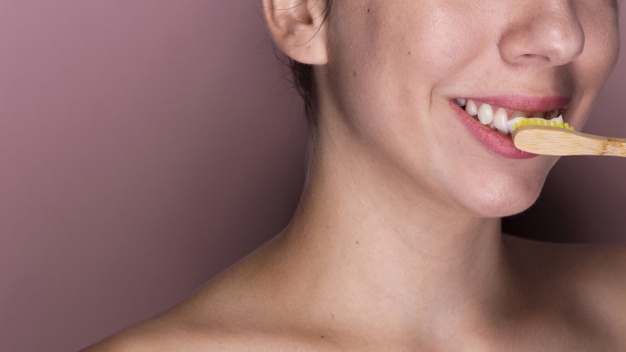 TIPS FOR EFFECTIVE BRUSHING
BRUSHING TECHNIQUE
Brush the upper and lower teeth separately with a SOFT TOOTHBRUSH.
1 – Alternate vertical and rotary movements going from the gums to the teeth to brush teeth and gum tissue,
2 – The inner face of the teeth, always from the gum towards the tooth
3/4 – The occlusal surfaces of the teeth (which are used for chewing) up to the wisdom teeth
5 – For the incisors, use the end of the head of the toothbrush
6 – Do not make horizontal movements.
SEE A VIDEO OF TOOTH-BRUSHING TECHNIQUE by: Assurance Maladie  
ADVICE: Avoid snacking during the day, especially cariogenic foods (acidic drinks and sugary foods) between meals.
               Change your toothbrush as soon as the bristles are worn out or at most every 2 months.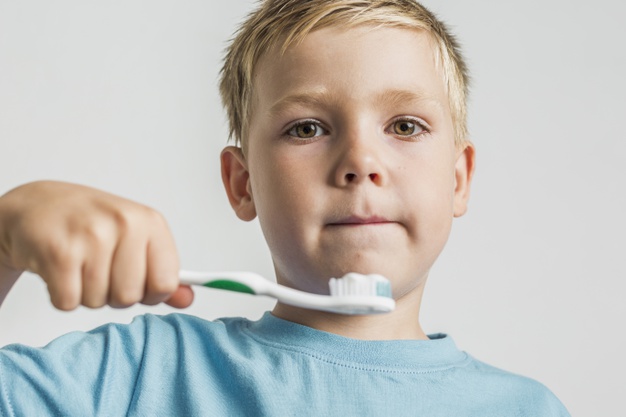 INTERDENTAL WIRE AND BRUSH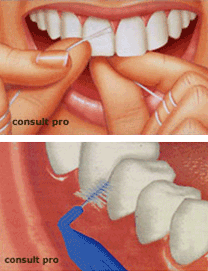 It is advisable to use dental floss after each brushing to remove dental plaque between the teeth.
If this space is however wider, the use of interdental brushes will be recommended.
A BALANCED DIET
Good oral health also requires a healthy and balanced diet. Avoid snacking during the day and limit the consumption of cariogenic foods (acidic drinks and foods high in sugar), especially outside of meals.
This is particularly true for children, during the development of permanent teeth, but it is also true for adults: foods that are too sweet should be avoided, which promotes the development of cavities.
REGULAR VISITS TO YOUR DENTIST
It is advisable to visit your dentist every six months to every year. This visit will allow you to make a personalized assessment of your oral hygiene, to detect early cavities and to carry out scaling if necessary.