Crowns are fixed prostheses anchored to the root of the teeth using an inlay-core, commonly called a "pivot". They represent a viable and lasting solution to restore very dilapidated and devitalized teeth in most cases.
Crowns restore the shape, size, shade, function and aesthetics of the affected tooth.
Two types of ceramic crowns exist, crowns with ceramic infrastructure (Zirconia), more aesthetic and biocompatible, and those with metallic framework (Cobalt-Chrome).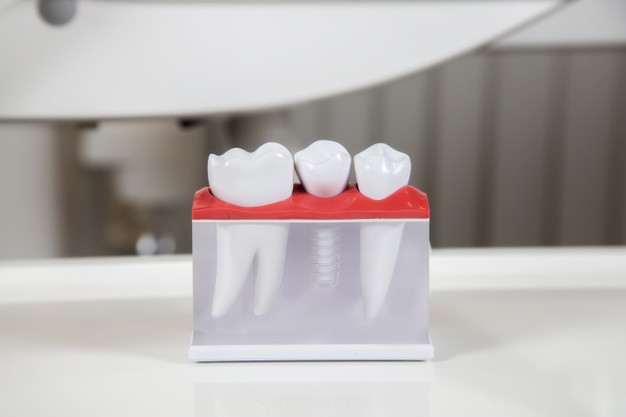 Two sessions are necessary for the realization of the crown
A session of preparation and shaping of the tooth, impression, and placement of a transitional crown,
A fitting session, adjustments, and crown sealing.
If your root has been extracted and replaced with an implant, then the crown will be screwed onto the implant embedded in the bone, 3 months after the procedure.